[portfolio_designer id=3]
Caution:
This Rotary May Fit
For Example: When a rotary fits with alternative fixturing, it may fit in that particular Haas mill, but will require a sub-plate or alternate T-slot for proper positioning. We have labeled this particular rotary and mill combination with a yellow caution
The size of rotary

The size of the mill table and the machine's travels

The space between the mill table and sheetmetal enclosure

You can design and build your own sub-plate using the dimensions of your Haas mill and the dimensions of the rotary you'd like to use on that mill. Product dimensions are available for every machine and rotary on this website.
Dimensions1
Dimensions2
Rotary Type:
Single-Head Rotary
Single-Head Rotary Tables and Indexers are usually mounted to the right side of the table, with the rotary facing the centre of the machine. This is the basic setup we used to determine the fit of your rotary product.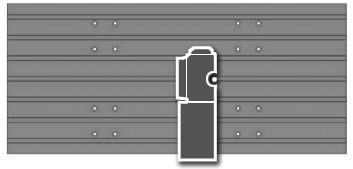 Image shown for mounting example purposes only. Your actual rotary and mill appearance may differ.