The Haas ST Series high-performance turning centers were designed from the ground up to provide setup flexibility, extreme rigidity, and high thermal stability.
The ST-35Y is a medium footprint, big-bore lathe with a generous work envelope. The addition of Y-axis and live tooling allows milling, drilling, and tapping for increased machine capabilities. This machine offers the best performance for the money – the best value – in its class.
12-station base mount turret (BMT65)
Medium footprint
Big-bore spindle
Y-axis milling, drilling, and tapping
Made in the USA
STANDARD FEATURES
TURRETS & LIVE TOOLING
4000-rpm Live Tooling with C axis
12-Station BMT65 Turret
THE HAAS CONTROL
Media Display M-Code; M130
HaasConnect: Remote monitoring
Early Power-Failure Detection Module
Ethernet Interface
WiFi Connection for the Haas Control
Safe Run
HaasDrop
Rigid Tapping
Standard Program Memory, 1 GB
Improved Part Loading Ergonomics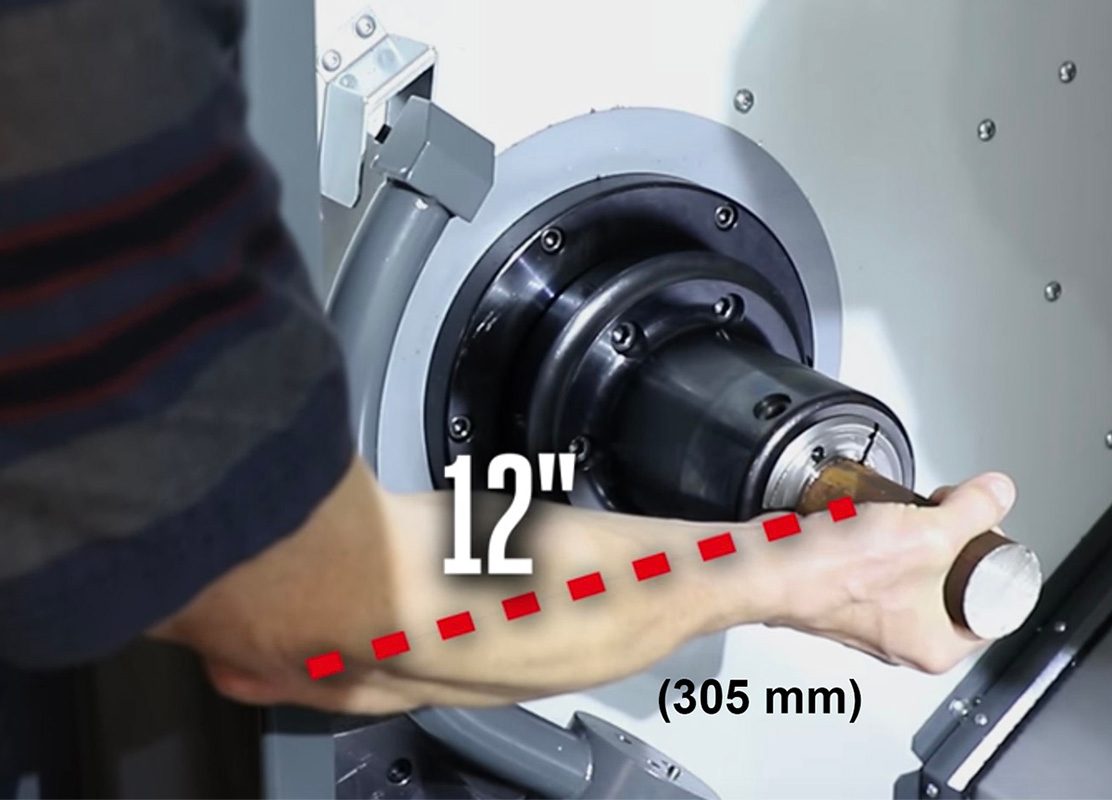 The compact footprint and redesigned sheetmetal of the new design yield a shorter distance between the door and center of the chuck for better ergonomics. The reduced reach to the chuck makes it easier for machine operators to manually load and unload parts. It also allows for faster automated (robot) part loading and unloading.