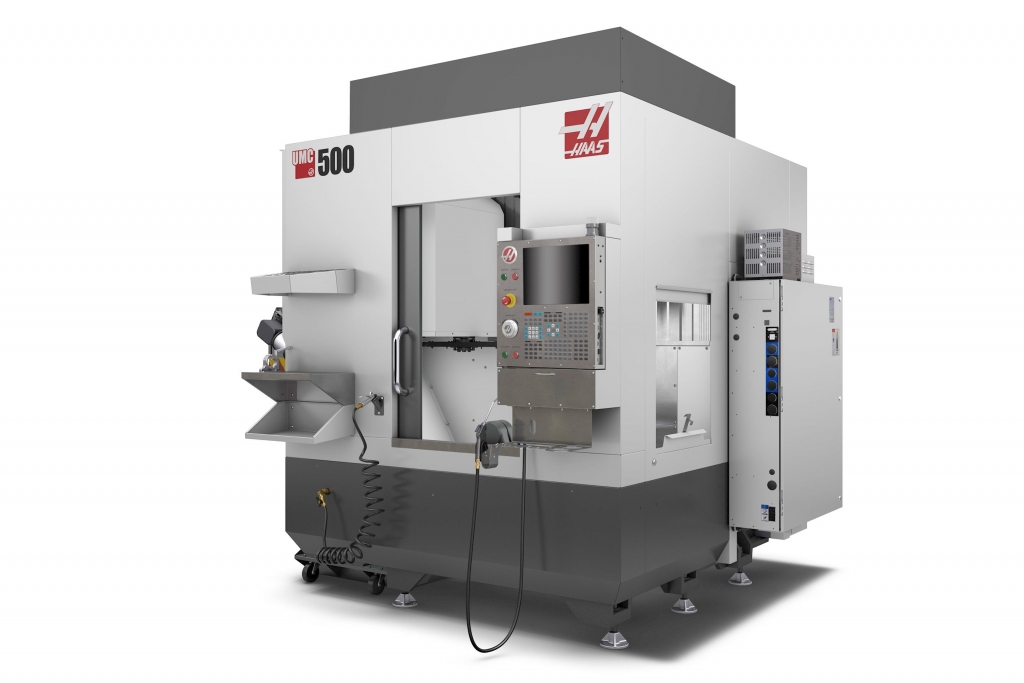 POP-UP EXHIBITION •
UMC-500

• 14th January 2020

Join us for this Pop-Up Exhibition to showcase the new Haas UMC-500 5-Axis machining centre  at Haas Engineering Centre in Hethel, near Norwich.

Hot on the heels of its larger stablemates, the UMC-750 and UMC-1000, the UMC-500 from Haas Automation offers full simultaneous and 3+2 capability in a compact package. It has all the capabilities of the UMC-750 – but with shorter travels and a footprint similar to a VF-2.

 

The UMC-500 features all new castings optimised around a new work envelope. Other highlights include a lightweight operator door, a re-positioned front mounted pendant for easy access to the CNC, a larger side window and rollaway coolant tank plus there's 145 degrees of rotation on the B-axis and 360 degrees on the C-axis.

It's competitively priced too – £126,275 for a 5-axis machine is hard to beat. Now you can check it out at Haas Engineering Centre, Hethel near Norwich.

 

 
5-Axis Clinic
Considering taking the leap to 5 axis? We understand you may have some questions. 
Join us at 10:00am and take part in our informal Q&A session.
Haas Engineering Centre, Chapman Way, Wymondham Rd, Hethel, Norwich NR14 8FB
Open 9:00 – 16:00 on Tuesday 14th January 2020.
Call Rachel on 01603 760539 or email rbean@haas.co.uk for more information, or fill out the registration form below.